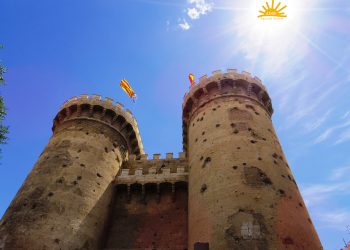 Where?
ADOS is a young and highly professional private educational institution. Our Spanish courses have everything you need: multifunctional reception, library, professional teachers. Our cozy classrooms are equipped with computers, projectors, and we often use an interactive whiteboard. There is also a staffroom completely equipped where our teachers program and prepare the lessons.
Nearby the school there are several cafes, where you can relax during the pause and have a snack. Our location allows you to enjoy a nearby university environment, which guarantees areas of cultural, sports and leisure interest. We are very close to the centre and also very close to the city's beaches.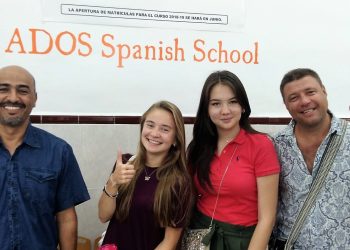 Who?
All of us are linguists and philologists. Language is for us not only a means of communication, but also an instrument of thinking and an important custodian of culture. We will explain the grammar to you, enrich your vocabulary and help you come into contact with the most vivid manifestations of the Hispanic culture. We promise it will be really interesting!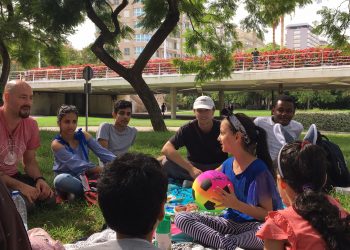 How?
In order to teach our students not only the Spanish language, but also its effective application in practice, we use a combined methodology that implies both a traditional approach and advanced trends in teaching. Each lesson includes a theoretical part, consisting of grammatical analysis, lexical drilling and phonetic training. Then, after a pause, the practical part follows, on which the acquired knowledge is developed, communication skills are formed and specific communicative goals are achieved.​
Our accredited specialists will help you to prepare for DELE or SIELE official exams